Abolition of ICE would impact effectiveness of trade enforcement
US Immigration and Customs Enforcement (ICE) and US Customs and Border Protection (CBP) made 32,000 seizures involving counterfeit goods worth an estimated total of US$1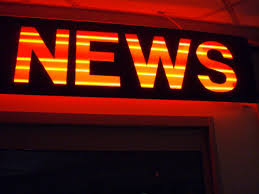 US Immigration and Customs Enforcement
(ICE) and US Customs and Border Protection (CBP) made 32,000 seizures involving counterfeit goods worth an estimated total of US$1.2 billion in fiscal 2017.
As some lawmakers call for the scrapping of ICE, they should be mindful of how such an action would impact trade enforcement and legitimate commerce in the United States, a former senior customs official told American Shipper.
Typically, after an initial trade enforcement activity such as seizure or detention is performed by CBP, cases then transfer to ICE for further investigation, with the goal of criminal prosecution and dismantlement of criminal organisations in the trade environment, former CBP Assistant Commissioner for International Trade Al Gina said in an interview.
Abolishing ICE would impact the effectiveness of trade enforcement functions across the board, said Mr Gina. Without ICE, CBP would keep seizing items but elimination of ICE's criminal enforcement efforts could undercut legitimate US commerce.
'Everything that you seize is just going to be considered, possibly the cost of doing business unless there was some other greater consequence such as arrest, prosecution, complete dismantling of the smuggling organisation,' he said. 'That's the role that ICE performs.'
Mr Gina and former director of CBP's National Targeting Centre Andrew Farrelly agreed that US trade-related criminal enforcement actions would likely continue even if ICE is abolished or otherwise adjusted but said that would be very disruptive to activities such as intellectual property enforcement.
'Sure, the government is resilient and they can figure anything out and work within the laws that they have but trying to solve one perceived issue by abolishing the entire agency is just fraught with so many different things that have to be - if it's done - well thought through and accounted for,' Mr Farrelly said.
Mr Gina noted that ICE's two significant operational offices are Homeland Security Investigations (HSI), which investigates issues including commercial fraud and houses the National Intellectual Property Rights Coordination Centre, and Enforcement and Removal Operations.
While CBP handles frontline trade and intellectual property enforcement, ICE's trade investigations cover issues including antidumping and countervailing duties, wildlife trafficking, imports violating environmental standards and importation of goods produced from forced labour.
'The recent calls to abolish ICE are dangerously misguided and overlook the vital work that ICE officers and special agents perform each day to keep communities safe,' an ICE spokesman said in an email.
'Instead of being insulted with politically motivated attacks, the men and women of ICE should be praised for risking life and limb every day in the name of national security and public safety.'
The question that should be posed to elected officials who call for the elimination of ICE is whether they really want to abolish the agency or amend a policy that ICE may be following at their or the White House's direction, Mr Gina said.
This news 1239 hits received.