A-E rate up 327.7pc to US$988/TEU, rising 15pc to USWC and 9pc to USEC
SPOT rates for shipping containers from Asia to northern Europe increased 327.7 per cent to US$988 per TEU in the week ended on Friday, according to Shanghai Containerised Freight Index (SCFI)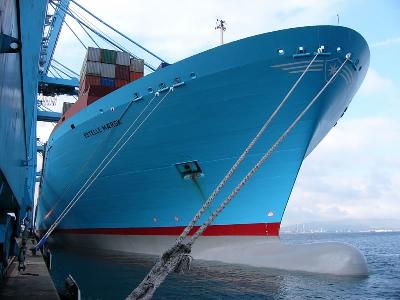 A-E rate up 327.7pc to US$988/TEU, rising 15pc to USWC and 9pc to USEC
SPOT rates for shipping containers from Asia to northern Europe increased 327.7 per cent to US$988 per TEU in the week ended on Friday, according to Shanghai Containerised Freight Index (SCFI), Reuters reports.

On the Asia-Med run, rates jumped 298 per cent in the week ending Friday, rose 16.9 per cent to ports on the US west coast and were up 8.8 per cent to US east coast.

Reuters attributed the fourfold increase was the result of planned rate increased announced in early October by most big shipping companies.
This news 3114 hits received.