4 DESS Aquaculture wellboats to have Optimarin ballast systems
OPTIMARIN has won a contract to install its ballast water treatment (BWT) systems on DESS Aquaculture Shipping's four newbuild 3,500 cubic metre capacity wellboats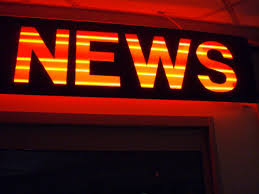 OPTIMARIN has won a contract to install its ballast water treatment (BWT) systems on DESS Aquaculture Shipping's four newbuild 3,500 cubic metre capacity wellboats.

The agreement brings the number of systems sold by Optimarin so far this year to 50, after winning orders from Besiktas Shipping, Eureka Shipping, Solvang, Koyo Kaiun and Ahrenkiel among others.



The four ships are currently being built at the Sefine shipyard in Turkey and are scheduled for delivery in 2019 and 2020. Each vessel will have two holds for transporting live fish, with 500 cubic metre ballast tanks, accommodation for 12 crew members and diesel electric propulsion. Once completed DESS's specialist fleet will comprise up to 10 vessels.



'This is an excellent contract to sign with an ambitious shipowner and operator that, although only launched in 2016, is making significant waves within its niche segment,' said Optimarin CEO Tore Andersen.



'These highly specialised vessels are designed with optimal performance and fish welfare in mind, so space on-board is of a premium. The modular nature of our powerful UV system makes it the perfect fit, while its simple technology with no moving parts and easy maintenance ensures it will provide problem free operations for these busy crews and ships,' said Mr Andersen.



DESS, a joint venture between Marine Harvest and Deep Sea Supply, has secured long-term contracts for all the newbuilds that will start straight after they are delivered.



On the decision to choose Optimarin, DESS Aquaculture Shipping commercial director Kjetil Loseth said: 'We require the best, most reliable and compliant equipment. Optimarin BWT ticks all those boxes.'



This latest contract means that Optimarin, which installed the world's first commercial BWT unit in 2000, has now sold 600 of its ballast systems, including 140 that have been installed as retrofits.


This news 1118 hits received.