2M to drop an Asia-Europe loop as rates sink and capacity rises
MAERSK's and the Mediterranean Shipping Co's (MSC) 2M Alliance plans to suspend one of its loops on the Asia-North Europe trade in September, but resume it in December when business picks up, reports American Shipper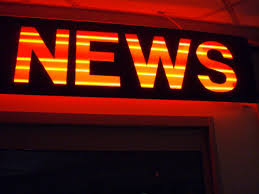 MAERSK's and the Mediterranean Shipping Co's (MSC) 2M Alliance plans to suspend one of its loops on the Asia-North Europe trade in September, but resume it in December when business picks up, reports American Shipper.

Of the three major ocean carrier alliances, the 2M Alliance has the strongest presence on the Asia-to-North Europe trade, according to data from BlueWater Reporting.



The 2M Alliance currently operates six loops on the Asia-to-North Europe trade, deploying 68 vessels totalling 1.21 million TEU.



The OCEAN Alliance follows closely behind, operating six services from Asia to North Europe of 65 vessels totalling 1.04 million TEU. THE Alliance only operates five loops from Asia to North Europe with 52 vessels of 712,853 TEU.



Asia-Europe spot rates have suffered in the last year. July rates from Shanghai to Europe were US$881 per TEU, down 10 per cent. Meanwhile, the WCI said Thursday that spot rates from Shanghai to Rotterdam totalled $1,661 per FEU while July Rotterdam-Shanghai rates fell 39 per cent year on year to $826 per FEU newbuilds in 2018.


This news 1615 hits received.