Stranded sailors of 'Mt Iba' tanker turn back their homes!
The crew of the abandoned merchant tanker Mt Iba are set to fly home to their families after four years stranded in the Gulf.
11 May 2021 - 11:34 - Update: 11 May 2021 - 13:09
Sailing into Dubai Maritime City (DMC) port marked an end to a ordeal that made headlines around the world.
The Mt Iba, a 5,000-tonne Panama-flagged shipping vessel, washed ashore in Umm Al Quwain in January after breaking free from its anchorage in rough weather.
The ship had sat anchored off the UAE coast since 2017 after owners Alco Shipping hit financial problems.
It was finally sold in March, so the crew could be paid 80 per cent of what they were owed, amounting to about $170,000.

Now the five crew members – three from India, one from Pakistan and another from Myanmar – can finally return home on flights after arriving in Dubai.
First engineer Nay Win, 53, said all crew members hope to get on repatriation flights over the next week.
"I have spoken to my family in Myanmar, there is a lot of trouble there, but I just want to go home," he told The National, seated in the ship's cramped mess hall.
"I am looking forward to cooking some vegetables with my family.
"I have been told there is a repatriation flight to Myanmar on May 11.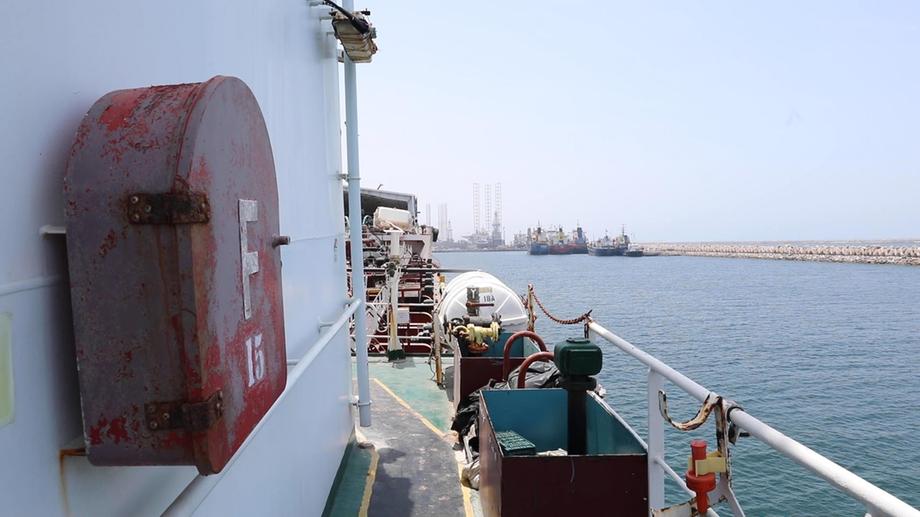 "I am tired, and have no energy left to work onboard this ship. When I go home, I will retire from the sea," he said.
The coronavirus pandemic has put the spotlight on the plight on seafarers and merchant ship sailors, their vulnerability and the shortcomings in international shipping laws and standards.
The physical affects of living in such a harsh environment for so long are beginning to show.
Second engineer Vinay Kumar, 31, and the ship's cook Monchand Sheikh, 26, have complained of skin rashes and painful blisters caused by the heat, sea air and salt that covered the ship.

Mr Sheikh, who wanted to earn enough money to build his parents a home, gets persistent headaches and has difficulty sleeping.
"Pain in the back of my head comes and goes, I want to see a doctor when I [get] onto land," he said. ''Our bodies are damaged and our minds are damaged. We look like stone, but we are not angry anymore, we just want this to end."


The men will get a health check as per maritime protocols once they end their contracts. Each member has also had to deal with heartbreaking family issues, thousands of miles from home. While second engineer Riasect Ali's wife needed cancer treatment, Mr Kumar lost his grandmother last month to Covid-19 in India.
This news 491 hits received.