Somali pirates have hijacked a Panama-flagged ship in the Somali Basin, about 900 nautical miles East of Eyl, Somalia with 12 Ukrainians, EU anti-piracy force said on Saturday.
The European Union Naval Force Somalia (Navfor) said the MV Lugela was hijacked in the early hours of Saturday after sending a distress alert to its Greek operator.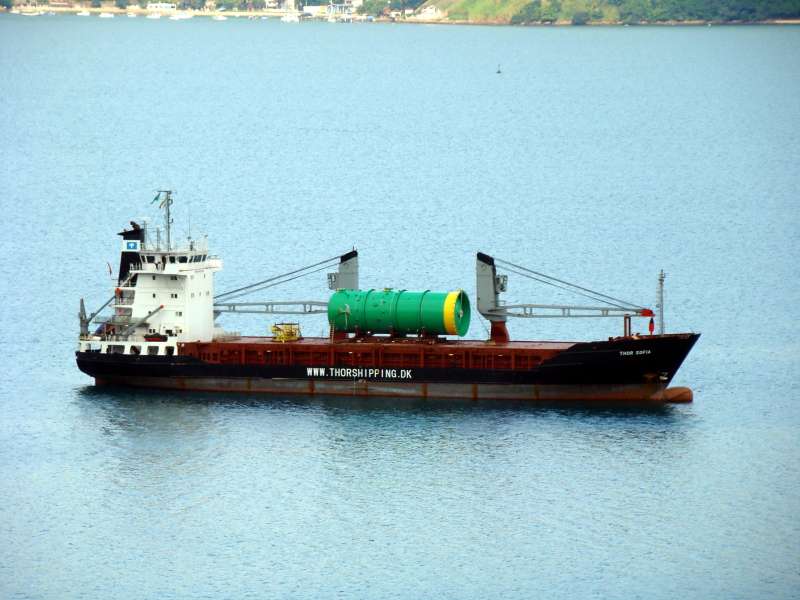 Ship operated by a Greek Company changed name last year
"The vessel was in the Somali Basin, approximately 900 nautical miles East of Eyl, Somalia. A short while later, the vessel altered course to sail towards the Somali coast. There has been no contact with the ship throughout this incident," Naval Force spokesman John Harbour said.
He said after having transited through the Gulf of Aden, the MV Lugela was sailing in direction of Republic of Mauritius with a cargo of steel bars and wires. "The MV Lugela, deadweight 4,281 tons, has a crew of 12, all Ukrainian," Harbour said.
Somalia is at the entrance to the Gulf of Aden, which leads to the Red Sea and the Suez Canal, one of the world's most important shipping channels.
The country has been plagued by factional fighting between warlords and hasn't had a functioning central administration since the 1991 ouster of former dictator Mohammed Siad Barre.
International military officials have vowed to fight Somali pirates who have moved into the waters off the coast of East Africa, as attacks begin to decrease.
Crews have been successfully repelling more attacks, making it harder for pirates to capture ships and earn multi-million-dollar ransoms. But the pirates have responded more violently.
Many ship owners are investing in physical defenses like stringing razor wire and adding fire hoses that can hit attackers with streams of high-pressure water. Some ships are even having electric fence-style systems installed.