Relaxation of cabotage stops Indian cargo being sent to foreign ports
INDIA's move in May to relax cabotage norms thereby allowing foreign ships chartered by Indian citizens or firms to operate on local routes for transshipment purposes has resulted in less of the nation's containerised cargo being sent to ports like Colombo, Singapore and Jebel Ali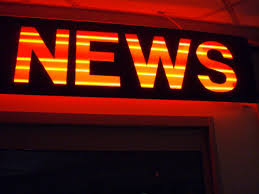 INDIA's move in May to relax cabotage norms thereby allowing foreign ships chartered by Indian citizens or firms to operate on local routes for transshipment purposes has resulted in less of the nation's containerised cargo being sent to ports like Colombo, Singapore and Jebel Ali.
Following the rule relaxation India has seen an uptick in transshipment volumes and if the trend continues it would emerge as a transshipment hub, according to Shipping Secretary Gopal Krishna, reported Chennai's Hindu daily.
'Diversion of Indian cargo for transshipment to neighbouring foreign ports has definitely come down and its impact will be visible by the end of the fiscal and is bound to substantially come down in the next fiscal,' said Mr Krishna.
'The transshipment volumes in India have risen to 16,543 TEU in July from 11,589 TEU in June. This is a 43 per cent jump in a month,' said
Container Shipping Lines Association
(CSLA) which represents 31 container shipping lines.
CSLA chairman Deepak Tewari added: 'The policy reform has been very encouraging for containership lines and we are confident [of taking] the 16,543 TEU volumes recorded in July to 200,000 TEU within six to eight months.'
This news 854 hits received.