Newbuilding ordering activity bounces back, as ship owners return to shipyards
Ship owners have returned to yards around the world with an equal appetite for dry bulk carriers, tankers and containers, according to the latest shipbroker reports.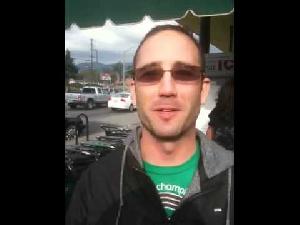 Ship owners have returned to yards around the world with an equal appetite for dry bulk carriers, tankers and containers, according to the latest shipbroker reports. According to figures compiled by Piraeus-based shipbroker Golden Destiny, over the course of the past week there've been a total of 61 vessels ordered, with an aggregate deadweight of 4,113,700 tons, while 32 of those transactions were done at an undisclosed prices. The capital invested for the remained of the 29 ships ordered stood at $1.8 million, according to Golden Destiny.
Out of the 61 ships, 14 were bulkers, 13 were tankers and 13 were containers, while the remaining 21 were special projects. In total, newbuilding activity was up by 126% on the week and 205% on the year. According to Golden Destiny, there was "firm contracting activity reported in all main conventional vessel segments, apart from gas tankers. Bulkers held 23% share of this week's ordering activity; tankers 21% share, containers 21% share and special projects 34% share. At similar week in 2013, 20 fresh orders had been reported with focus on bulkers. (20 total new orders -13 bulkers, 2 tankers, 2 gas tankers, 2 containers and 1 special project). Compared with previous week's levels, a large of 550% is recorded in the tanker segment (13 new orders from 2 last week) and 320% in the volume of new orders for special projects (521new orders from 5 in the last week.) A soft weekly increase of 27% is recorded in the bulker segment (14 new orders from 11 in the last week), while in the container segment no business was concluded last week compared with this week's firm appetite for post panamax boxships", the shipbroker said.
Meanwhile, in a separate report, Clarkson Hellas noted that "Trafigura have extended their series of 206,000 DWT Newcastlemax at Qingdao Yangfan to a total of six vessels, having exercised two further options both for delivery in the first quarter of 2017. Hanjin Heavy have contracted a total of three firm 180,000 DWT Capesize. These orders are understood to be from two separate (yet unknown) buyers, with delivery of all three vessels due within 2016. Also in dry, Klaveness have declared two further options for 82,000 DWT Kamsarmax at Jiangsu New Yangzijiang. The latest vessels are planned for delivery in 2016 and takes the total series to eight. Klaveness have additionally declared an option for one 80,500 DWT combination carrier at Zhejiang Ouhua, due to deliver in early 2017. In the smaller sizes, Marine Capital has added a further three 38,500 DWT Handysize at Huatai Heavy taking the series to eight vessels, with the latest delivering in 2016", it said.
Clarkson Hellas added that "in Croatia, Uljanik have announced an order for two firm 49,500 DWT MR tankers from Trogir Maritime, delivering in the second half of 2015 and early 2016. D'Amico have also announced the addition of two further 50,000 DWT MRs at Hyundai Vinashin, due to deliver in the later part of 2016. Similarly, two orders to report this week in the container market; in the larger sizes Seaspan have ordered a further four firm 10,000 TEU container carriers at Jiangsu New Yangzijiang, which are a set of declared options, with delivery from the first quarter of 2016. Sainty Marine have taken an order for four firm 2,350 TEU feeder vessels from Universal Marine. The vessels are understood to be fully dual fuel capable and due to deliver from the later part of 2015 onwards".
DEMOLITION ACTIVITY

In terms of demolition activity, Golden Destiny reported that "scrap prices appear for one more week accelerated with deals reported at excess $500/ldt for container vessels in India, which Bangladesh and Pakistan ship-recycling industries are trying to compete at these levels. However, Pakistan secured this week an aframax tanker with 15,646ldt built 1994 for $474/ldt asis Malaysia gas free. China and Turkey are holding a big price gap with Indian revivals, which seems that will not narrow in the short term. In terms of deadweight sent for scrap, there has been 14% weekly decrease with subdued reported activity for disposals in large vessel sizes. (1 aframax tanker reported for disposal). India is reportedly to have won 6 of the 15 demolition transactions, Bangladesh 1, Pakistan 1, China 0 and 7 reported vessel disposals at undisclosed demo country. Benchmark scrap prices in the Indian subcontinent region: $435-440/ldt for dry and $455-$470/ldt for wet cargo. Scrap prices in China hover at $310/ldt for dry and $330/ldt for wet cargo", the shipbroker concluded.
This news 9085 hits received.