Mega alliances 'failing miserably', says Drewry Maritime Research
SHIPPERS are struggling to secure containership space, with reports of some eastbound Europe to Asia shippers waiting up to eight weeks to load, said London's Drewry Maritime Research.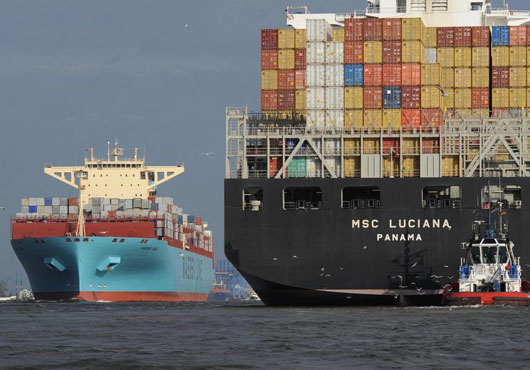 23 April 2017 - 20:00 - Update: 24 April 2017 - 18:18
Furthermore, ocean liners have ceased taking bookings, it said, while spot shippers are paying far more than the usual freight rate, prompting Drewry to slam the mega alliances for failing "miserably".

"They have failed miserably from the get-go and it is no surprise that the European Shippers Council has expressed concern, questioning whether the current situation was artificially engineered," said Drewry.

Eastbound spot rates are now practically as expensive as they are in the westbound market, where volumes are much higher, reported London's Port Technology.

"Eastbound ships are usually only 60 per cent full at best so in normal circumstances shippers should never have to worry about space shortages," Drewry stated. "However, a perfect storm of events has conspired to make their lives very difficult right now.

"These factors include stronger than expected demand in Asia for European products, most significantly of heavy cargoes that restrict a ship'scarrying capacity, and what now seems like a poorly managed integration of new alliance networks."

Eastbound volumes in the first two months of the year were up by nine per cent year on year, on the back of 14 per cent growth in trade from Greater China, with volumes up by 14 per cent to 501,000 TEU. Shipments to North Asia rose by 1.5 per cent to 160,000 TEU, and Southeast Asia was up four per cent to 158,000 TEU. However, westbound volumes were only up 0.4 per cent.
This news 2102 hits received.