Lion Shipbrokers market report 20 May 2016 week 20
Market is not showing any direction as the BDI is fluctuating up, down and sideways at the
600's. See full report...

MARKET COMMENTARY
Bulkers:
Market is not showing any direction as the BDI is fluctuating up, down and sideways at the600's. Second hand activity keeps spinning for one more week, as we have recorded a total of 13transactions (3 capes, 3 kamsarmaxes, 1 panamax and 6 handysizes).
Demolition:
Rates are softening further in Subcontinent. Appetite is over for Bangladesh as breakersare waiting for the financial budget to be announced on the 2nd of June. Turkey has softened due tolow local demand. Chinese scrap rates remain stable at healthy levels as local steel price has increased by 20% since last month.

Download PDF document from the link below to see all the movements: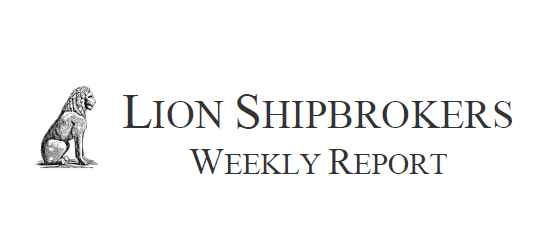 This news 3397 hits received.