Lion Shibrokers Market Report Week 52 (31 December 2015)
Today is the last day of 2015, a very exciting year for all the wrong reasons. Dry market has suffered its worst year as we experienced four Baltic Index historical lows
Bulkers:
Today is the last day of 2015, a very exciting year for all the wrong reasons. Dry market has suffered its worst year as we experienced four Baltic Index historical lows: 509 on 18th February, 498 on 20th November, 471 on 16th December & the index saved the best for the last day of trading by hitting 478 on Christmas Eve). Asset values have fallen to extremely attractive levels, however the negative dry prospects are discouraging prospective investors. In addition, financing is almost nonexistent for the majority of the ship-owners who will have to pay hard cash for their new acquisitions. Although this year has not given us many reasons to celebrate, we remain optimists and would like to wish all of our readers all the best for 2016!
Demolition:
Overall scrapping rates were very satisfying for bulkers, general cargo & container vessels, much better than 2014, as the vast majority of 1990's built tonnage have finally hit the Subcontinent shores. In the wet sector, due to the good tanker market this year, we have not seen much of tanker tonnage being scrapped. The outlook for 2016 is negative , as we expect bulker/container demo rates to deteriorate further to low $200 per lt levels due to overabundance of available tonnage. For an overview of the recycling market rates this week, please check comprehensive demometer in the PDF document through link below:

CLICK ON THE LINK BELOW TO READ THE FULL REPORT IN PDF FORMAT:
http://www.seanews.com.tr/reports/lion_31_december_2015.pdf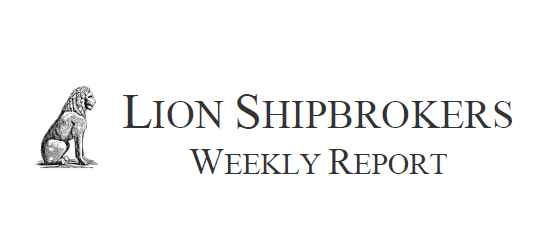 This news 5344 hits received.