Key players dismiss fears that alliances will trigger trust-busting
KEY shipping industry personalities have played down fears among US federal legislators that the newly launched mega shipping alliances will abuse their dominant positions to collude on freight rates and direct cargo to cheaper and their favoured ports.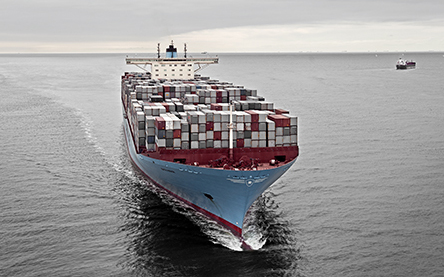 24 April 2017 - 20:00 - Update: 24 April 2017 - 23:05
The comments follow last week's subcommittee hearing that focused on whether the limited antitrust exemption under the Shipping Act of 1984 should be cancelled.

This comes as the US Department of Justice is investigating price collusion following the issuance last month of subpoenas to Maersk Line and the Port of Charleston's biggest customer, Hapag-Lloyd.

But South Carolina Ports Authority boss Jim Newsome said alliances are not cause for concern, reported the Charleston Post and Courier.

"There is still plenty of competition in the industry pricing-wise," Mr Newsome said. "With fewer lines and alliances, there will be less sailings and choice for shippers. But capacity can be added if rate levels warrant."

According to acting chairman of the US Federal Maritime Commission, Michael Khouri, the mega alliances "are purely operational - "they do not have any price-setting agreement or discussion in any shape, form or fashion".

Mr Newsome said consolidation of container shipping lines is long overdue, pointing to the industry's US$10 billion in losses last year as evidence.

"Mega-alliances exist not because the lines like each other, but only because this is the most efficient and logical way to employ big container ships, the dominant trend in the industry today," Mr Newsome said.

But California Republican Congressman Duncan Hunter said the alliances have the US maritime industry "concerned the limited exemption is being misused".

In response, Mr Newsome said limited antitrust immunity is needed for the alliances to exist. Otherwise, he said, "there would be even fewer lines as more consolidation would be needed to achieve scale."

Mr Khouri also told the subcommittee, the market share for the largest carriers operating on US routes is widely distributed. The biggest carrier handling US trade, CMA CGM, accounts for 12.42 per cent of the market, followed by MSC at 12.39 per cent, and Maersk at 10.62 per cent.
This news 2887 hits received.