Indonesian pirates robbed Thai bulk carrier Thor Nereus
On 20 Mar 11 at or about 0210 hrs, a Thailand-registered bulk carrier, Thor Nereus was underway at approximately 12 nm northwest of Pulau Damar, Indonesia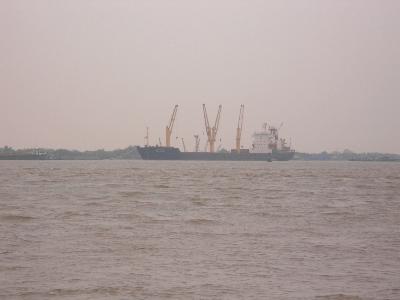 ReCAAP reports: On 20 Mar 11 at or about 0210 hrs, a Thailand-registered bulk carrier, Thor Nereus was underway at approximately 12 nm northwest of Pulau Damar, Indonesia (02 55.1 N, 105 17.2 E) when eight robbers armed with long knives boarded the bulk carrier from a speed boat.

They threatened two crew members to direct them to the master's cabin. Upon prying open the door of the master's cabin, the robbers demanded for the master's personal belongings and other valuables. After robbing the master of his mobile phones, binoculars, watches and sports shoes they took him to the deck, tied him up before escaping in the speed boat. The crew was not injured.

Thor Nereus IMO 8800951, dwt 20380, built 1988, flag Thailand, manager/owner Thoresen Thai Bangkok.
This news 9230 hits received.