Brussels: ECC Plans to Invest USD 15 Billion for 23 New Cruise Ships
The European cruise industry was commended at the European Cruise Council's (ECC) fifth annual conference by Siim Kallas , EU Vice-President and Transport Commissioner, as a key driver in Europe's economic recovery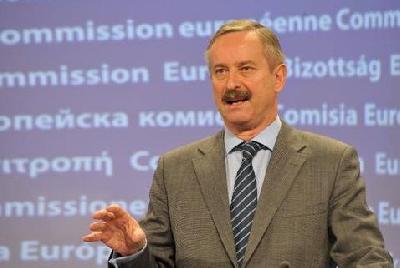 Siim Kallas , EU Vice-President and Transport Commissioner
The European cruise industry was commended at the European Cruise Council's (ECC) fifth annual conference by Siim Kallas , EU Vice-President and Transport Commissioner, as a key driver in Europe's economic recovery with high safety and environmental standards.
In his address to the conference, Mr Kallas said: "The European cruise industry sets an example for our maritime sector; a very good environmental record; sophisticated, state-of-the-art ships that are safe and secure; and equipped with competent crews." Adding further praise, "I believe it is due to your commitment to quality and sustainability that the cruise industry has enjoyed economic prosperity also during the recent challenging past; succeeding to attract new passengers, promote new destinations and contribute to the economic recovery of many coastal regions. The fact that more than 90% of all cruise ships are built in Europe is a proof of innovative powers of European industry," he concluded.
The Chairman of the ECC, Manfredi Lefebvre d'Ovidio, hailed the conference as a resounding success, showcasing how the industry is playing a leading role in Europe's economic recovery.
Speaking after the event, Mr Lefebvre d'Ovidio, said: "This year's conference was a fantastic event where we greeted Vice-President, Siim Kallas, as our main speaker, just as the ECC begins a dialogue with the Commission on the new White Paper on the Future of Transport. The day offered a great forum for discussion between cruise companies and EU officials covering a variety of policy matters, from sustainable tourism, piracy to sulphur emissions."
The conference was attended by nearly 250 delegates, including MEPs, over 20 Commission officials, Member State representatives, European Maritime Safety Agency officials, EUNAVFOR and other industry partners. The event provided the platform for the launch of an analysis of the industry's contribution to the European economy in 2010.
The headline statistics are as follows:
The European cruise industry generated €35.2 billion of goods and services 5.5 million Europeans cruised last year European bookings increased by 9.3 per cent over 2009 to command 30 per cent of the global market The industry employs 307,000 people across Europe – a 54% increase from 2005 Between 2011-2014 the cruise industry will invest €10.8 billion( USD 15.2 billion) in 23 new ships with capacity for 60,630 passengers, providing an important source of jobs at European shipyards.
This news 9920 hits received.