US east coast dockers tentatively settle with waterfront bosses
THE International Longshoremen's Association (ILA), representing US east coast and Gulf Coast dockers, and the employers' group the New York Shipping Association (NYSA) say they have reached an agreement on a six-year contract covering local issues in the Port of New York and New Jersey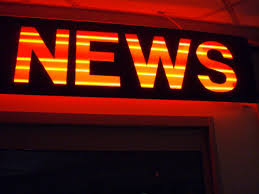 THE International Longshoremen's Association (ILA), representing US east coast and Gulf Coast dockers, and the employers' group the New York Shipping Association (NYSA) say they have reached an agreement on a six-year contract covering local issues in the Port of New York and New Jersey. The current contract expires September 30.

This follows a tentative coast wide agreement on a six-year master contract that was reached last month by the ILA and United States Maritime Alliance (USMX) for longshoremen working at ports on the east and Gulf coasts, reports American Shipper.



Both the master contract with USMX and contract covering local issues with the NYSA must be ratified by rank-and-file longshoremen and approved by employers.



'New York is the largest and in many respects the most complex port on the East and Gulf coasts. We have reached a tentative agreement that is beneficial to both sides,' said ILA president Harold Daggett and NYSA president John Nardi in a joint statement.



'We are pleased that we could finalise this by the July 10, 2018 target set after the tentative master contract agreement was reached,' they said



The NYSA annual report shows 3,521 ILA members worked as longshoremen, checkers or maintenance workers in the 2017 contract year. A USMX presentation from 2017 indicated that the current contract with the ILA covers about 14,500 port workers.


This news 1181 hits received.