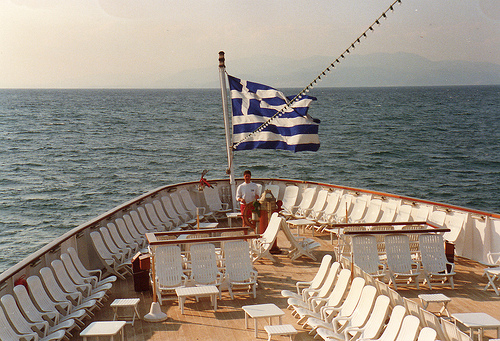 The number of ships in the Greek- flagged merchant marine fleet, the world's fifth-largest, fell last year as owners favored larger vessels, the Hellenic Statistical Authority said.
Vessel numbers dropped 0.7 percent to 2,100 in the year to Nov. 30, compared with growth of 1.5 percent in the year-earlier period. The fleet's total gross tonnage increased 3.7 percent in the period, to just under 43 million tons, the Athens-based authority said in a statement on its website.
The number of tankers in the fleet fell 2.2 percent while the gross tonnage of these vessels increased 3.7 percent. The number of dry-bulk ships, which carry commodities such as coal, fell 2 percent while their gross tonnage rose 7 percent, according to the statement.
The Greek-owned fleet, which includes vessels owned by Greeks but flying a different flag, is the largest in the world in terms of carrying capacity ahead of Japan and China, according to the Geneva-based United Nations Conference on Trade and Development.