APL ships cargo to aid recovery and relief efforts in typhoon-hit Saipan
THE US-flagged 1,641-TEU APL Saipan has arrived at Saipan with relief cargo in aid of recovery efforts on the Typhoon Yutu-battered island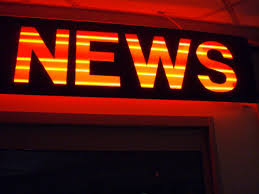 THE US-flagged 1,641-TEU APL Saipan has arrived at Saipan with relief cargo in aid of recovery efforts on the Typhoon Yutu-battered island.

The shipment will be received by the American Red Cross and Federal Emergency Management Agency who provide immediate resources for necessary food and water across Saipan.



'APL has deployed resources to meet immediate relief and recovery needs. Our corporate partners have come together with donations which APL has started shipping to Saipan,' said APL Guam-Micronesia general manager Charlie Hermosa.



Arriving from Guam, the APL Saipan discharged four containers of food, water and equipment donated by partnered organisations.



This shipment marks the first of more relief cargo which APL will transport from Guam as APL continues to rally commercial and community organisations for the cause.



While APL only ships to Saipan via its Guam Saipan Express service, APL has been actively connecting donors and stakeholders to assist with relief efforts in Tinian.


This news 907 hits received.