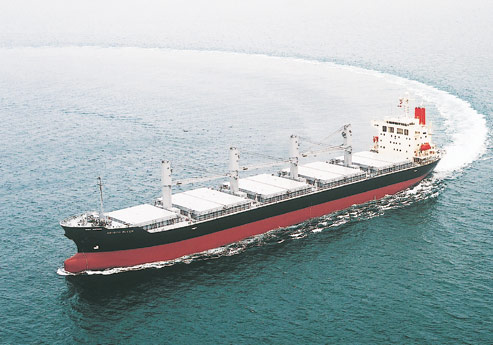 The shipping industry is not seeing any signs of reprieve in the gloomy freight rate scenario — at least not for another couple of years.
The Baltic Dry Index, which tracks the shipping rates for bulk commodities, had on February 3 sunk to 647, which is the lowest level in more than a quarter century.
Shipping companies are witnessing a similar trend in container and tanker segments, where rates are under pressure. "Freight is the function of demand and supply," notes a senior executive in Shipping Corporation of India (SCI). "Currently, trade is growing but the tonnage is growing even more, so there is a discrepancy. We are not expecting any improvement in the situation in the near future."
While SCI has not resorted to bunker hedging in the past, it has not ruled out that option now. "In hindsight, everyone can see things clearly. Hedging is tricky but it is an option we could look at," says the senior executive.
With more ships being added to the global fleet in the next two years, freight rates would continue to slag. Even a slight pick up in the Baltic dry index earlier this month, after it touched a historic low, was taken to be a temporary phenomenon and failed to bring any cheer to the industry.
"There is no reason for a positive outlook," says Anil Devli, chief executive officer, Indian National Shipowners Association. "There is nothing on the horizon that will turn things down especially because of continued supply of tonnage."
According to experts, the outlook for a long-term period is better, but the opposite is true of the spot market. A part of the tonnage of shipping companies can be fixed for long term and the balance would be spot market.
The latter is the one that would suffer, according to A R Ramakrishna, managing director, Essar Shipping. "We have engaged our ships in long-term contracts and so it has safeguarded us against the present market conditions," he adds.
There is also a debate on where there is a direct correlation between the Baltic Dry Index and the Indian freight rates, as the former is constituted largely by capsize vessels while in India the percentage of such vessels is fairly low. "There is a certain amount of mismatch, but broadly the trend is close to the international market," says Hemant Bhattbhatt, senior director, Deloitte India.
Even though the situation in the shipping industry remains grim with oversupply, orders for new ships are being placed. "Shipping is a long-term business," adds Bhattbhatt. "When the market becomes normal, which it will eventually, it is the new tonnage that will give operational efficiency."