Trade tiff hits China air share prices, plane orders harder to pay
CHINA's airlines owe US$100 billion for Airbus and Boeing aircraft they have ordered and the bill becomes harder to pay as the yuan sinks to its lowest in six months, reducing carrier share values as the prospect of a US-Chinese trade war lingers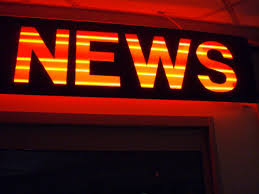 CHINA's airlines owe US$100 billion for Airbus and Boeing aircraft they have ordered and the bill becomes harder to pay as the yuan sinks to its lowest in six months, reducing carrier share values as the prospect of a US-Chinese trade war lingers.

Air China, China Southern and China Eastern are bracing for higher expenses as revenue expectations fall. Air China shares have fallen 22 per cent in Hong Kong since June 13, while China Southern and China Eastern share values have dropped 25 per cent and 18 per cent respectively since mid-June, losing a combined market value of $11.5 billion.



'Trade concern is the one that's pushing the yuan down,' said Kuala Lumpur's Maybank Investment Bank analyst Mohshin Aziz. 'That's the cause of all the troubles we're going through.'



A weaker yuan also means higher interest payments on dollar-denominated debt. Air China has $21 billion of dollar-denominated debt. China Southern has $18 billion and China Eastern $11 billion, according to Bloomberg.



The Chinese currency has declined almost five per cent since touching its highest level since 2015 in late March as trade tensions with the US increased.



Every one per cent fluctuation in the dollar would translate to a loss or gain of CNY280 million (US$42.3 million) annually for Air China, CNY278 million for China Southern and CNY260 million for China Eastern.


This news 2147 hits received.