Taiwan's Dimerco in JV with Logicentrix to enhance expansion in India
TAIWAN's Dimerco has entered into a joint venture with Logicentrix India Pvt Ltd, having already opened three of its own offices in Ahmedabad, Hyderabad and Mumbai since 2016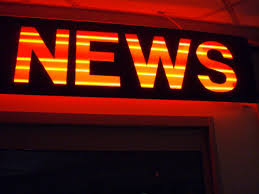 TAIWAN's
Dimerco
has entered into a joint venture with
Logicentrix India Pvt Ltd
, having already opened three of its own offices in Ahmedabad, Hyderabad and Mumbai since 2016.
With this investment in the new strategic alliance, Dimerco will enhance its product lines and offer end-to-end solutions and a certified customs brokerage service, said the company statement.
'This will strengthen its position as a service provider and help move up in the value chain and enable a wide variety of activities in India such as warehousing, distribution, trucking, last mile delivery and customs brokerage,' said the company.
Said Dimerco Express Group vice president Jack Ruan: 'We are really excited about this joint venture.'
Dimerco entered India in 2012 and is growing strongly with operation in 18 locations across the subcontinent, including owned offices in New Delhi, Bangalore, Chennai, Mumbai, Ahmedabad and Hyderabad.
Dimerco Express Group was named Emerging Supply Chain Provider by India Cargo Awards (West & South) and recognised as Top 5 Freight Forwarders for inbound volume of Chennai Air Cargo Complex by I Cargo Logistics and Allied Services Co Ltd.
This news 1917 hits received.