Russia's exports grow 16.6pc, making near box recovery to pre-crisis levels
CONTAINER throughput of Russian seaports has almost recovered up to the pre-crisis level, reports Ports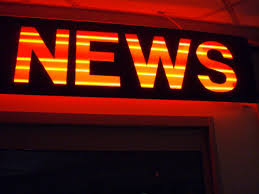 CONTAINER throughput of Russian seaports has almost recovered up to the pre-crisis level, reports Ports.Today of Malaga, Spain.

In January-September, Russian port volume was up 15 per cent year on year to 3.8 million TEU. In 2014, this figure was 3.99 million TEU, before the container volumes dropped 25.4 per cent in 2015, as a result of the economic sanctions.



According to the data of the Russian Sea Commercial Ports Association, both imports and exports demonstrate strong growth.



Imports increased 10.4 per cent to 1.6 million TEU and exports were up 11.2 per cent to 1.57 million TEU. But this growth was slower than last year's, a trend already evident. In first nine months 2017, imports had grown by 17.9 per cent while exports were up 16.2 per cent.



Notable was the 16.6 per cent rise in laden exports in January-September 2018 to 996,600 TEU. This is accounted for by a stable growth in container exports of such cargoes as paper, metal and wood industry products, chemicals, mineral and fertilisers.



The remaining part of the total container handling consists of local cabotage volumes, which showed also a strong growth of 15.5 per cent (578,000 TEU).



The slowdown in growth pace was noticeable in all Russian port regions. Baltic port volume was up 11.2 per cent, up to 1.86 million TEU, whereas in January-June 2018 the rise was 12.2-12.5 per cent.



This increase was attributed to growing full exports up 19.6 per cent to 647.900 TEU as imports rose 9.9 per cent to 935.600 TEU.



The Big Port of St Petersburg, the largest Russian container gateway, was up 12.2 per cent to 1.6 million TEU. Among the stevedoring companies here, Container Terminal St Petersburg has confirmed its #1 status; it alone handled one third of the port's volume an increase of 15.5 per cent to 550,320 TEU.



Other Baltic ports were not so active: Kaliningrad 119,400 TEU. Ust-Luga kept its volumes at 2017 levels at 56,800 TEU, its 440,000-TEU capacity being severely under-utilised.



The Far Eastern ports demonstrated the highest increase of all Russian ports rising 15.2 per cent to 1.25 million TEU.



Vladivostok, now the largest container port in the Russian Far East and #3 nationwide was up 10.8 per cent to 680,760 TEU. Its rival, Vostochny Port, increased the throughput by 15.8 per cent to 312,860 TEU.



At the Black Sea, the container traffic rose to 576,050 TEU, up seven per cent.



The Arctic facilities, which mostly handle cabotage containers, registered a growth of just 1.5 per cent, their throughput is 110.700 TEU.



The Caspian ports (Astrakhan) handled 1,582 TEU, which is 6.2 per cent less than in the same period last year.


This news 978 hits received.