Port of Houston tonnage up 11pc while box volume surges 18pc in Q1
THE Gulf Coast port of Houston handled close to 10 million tonnes of cargo and 607,000 TEU during the first quarter of 2017, a rise of 11 per cent and 18 per cent respectively, over the same period in 2016.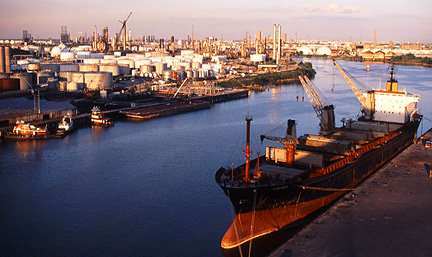 07 May 2017 - 22:00 - Update: 08 May 2017 - 00:37
The port also said the 40-year old Barbours Cut Container Terminal is undergoing a modernisation programme to increase cargo handling efficiency and capacity. Together with the facility's sister container facility at Bayport, the Port of Houston now handles 68 per cent of all container activity along the US Gulf Coast and 95 per cent of the container activity in Texas, according to American Shipper.

At the April port commission meeting, various highlights were noted, such as the support of the inclusion of a coastal barrier system for the Houston/Galveston Bay area; President Trump's national infrastructure plans; and the approval of entering into a multi-party Interlocal Agreement with Harris County, Galena Park, and Jacinto City for infrastructure improvements.
This news 2763 hits received.