Maersk 3,600-TEUer traverses Northern Sea Route, but icebreaker vital
DANISH shipping giant Maersk is about to complete the first-ever transit of the Arctic Ocean by a containership, reports Budo, Norway's High North News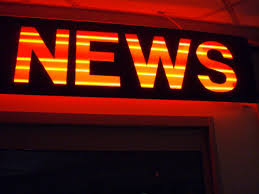 16 September 2018 - 19:06
DANISH shipping giant
Maersk
is about to complete the first-ever transit of the Arctic Ocean by a containership, reports Budo, Norway's High North News.
The 3,600-TEU Venta Maersk travelled the ice-covered waters with the help of a nuclear icebreaker and is expected in Europe within a week.
The ice-strengthened vessel, the first boxship to transit Russia's
Northern Sea Route
, has concluded the hardest part of its voyage escorted by Russia's most powerful nuclear-powered icebreaker, needed to clear ice when became too severe to proceed alone.
The 42,000-dwt Venta Maersk encountered metre-thick ice over three days west of Pevek and the convoy slowed to 10-8 knots sticking close to shore avoiding ice to windward and grounding in the shallows to leeward on September 10.
'Due to shallow straits, the bigger - and most economic - container vessels can't pass, the route is only usable part of the year, and even in the summer season ice can delay journeys, making it impossible to guarantee just-in-time deliveries,' said Fridtjof Nansen Institute researcher Arild Moe.
The fact that even ice-class vessels frequently require icebreaker escorts during the height of the summer shipping season exemplifies the volatility of Russian Arctic shipping.
The containership departed Busan on August 28, and sailed north-eastward through Japan's Tsugaru Strait. It entered the Northern Sea Route on September 7 sailing at a steady 13 knots.
Despite the fact that the Venta Maersk is part of a brand new generation ice-class 1A feeder containerships capable of operating in unconsolidated ice up to a metre thick, conditions proved too severe to proceed unassisted.
The vessel now passes through mostly clear waters in the Kara Sea before entering the Barents Sea, down to the North Sea to Bremerhaven where it is expected on September 22 before sailing onward to St Petersburg.
This news 870 hits received.