La Spezia plans on 20,000-TEU ships, diverting cargo from northern range
ITALY's La Spezia Container Terminal (LSCT) is getting reading to handle 20,000-TEUers in 2022, reports Colchester's Seatrade Maritime News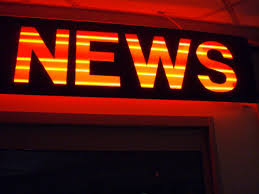 ITALY's
La Spezia Container Terminal
(LSCT) is getting reading to handle 20,000-TEUers in 2022, reports Colchester's Seatrade Maritime News.
LSCT, already able to handle 16,600-TEUers, is being upgraded by asset-based intermodal firm Contship Italia Group, which has plans to remake La Spezia as the southern gateway to Europe, backed by an already robust trade between Asia and Italy.
'LSCT was able to handle 14,000-TEU containership back in 2011 before it was expanded to handle 16,600-TEU containership today,' said Contship Italia marketing chief Daniele Testi.
The upgrades are scheduled to start between end-December to early-January 2019, with an aim for completion by end-2022. Mr Testi said the upgrading timeline has been stretched so that existing services and operations will not be interrupted.
The group has set aside US$230 million for the developments, including the expansion of its annual throughput capacity from the current 1.4 million TEU on 343,000-square metre of terminal area. At full build out, 50 per cent of the throughput will be handled by rail.
Rail freight can be sent to Basel, Munich and Zurich within a day. Rail connections to Switzerland and Germany are deemed important as the European Commission wants 30 per cent of road freight over 300 kilometres to shift to rail/inland waterways transport by 2030.
This news 1064 hits received.