Kerry Logistics buys majority stake in Italian logistics company
FOLLOWING the recent acquisition of South Africa's Shipping and Airfeight Services Ltd (SAS), Hong Kong-based Kerry Logistics has now acquired a majority stake in Milan, Italy-based logistics company, Saga Italia, as part of its ongoing global expansion strategy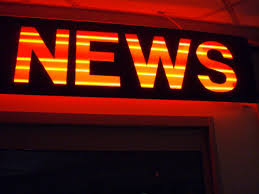 FOLLOWING the recent acquisition of South Africa's Shipping and Airfeight Services Ltd (SAS), Hong Kong-based
Kerry Logistics
has now acquired a majority stake in Milan, Italy-based logistics company,
Saga Italia
, as part of its ongoing global expansion strategy.
The acquisition will add three new countries to Kerry Logistics' network, namely, the Republic of the Congo, Uganda, and Egypt, as well as new offices in Kazakhstan, Turkmenistan, United Arab Emirates, Russia, and the US.
Founded in 1985, Saga Italia provides end-to-end solutions tailored to its customers' project requirements. More than 150 logistics professionals manage projects for multinational corporations across the globe, particularly for customers in the oil and gas industry.
Saga Italia's comprehensive range of services also includes a complete suite of international freight forwarding services covering air, ocean, and overland transportation.
Managing director of Europe, Kerry Logistics, Thomas Blank, said: 'Saga Italia's specialised knowledge further strengthens our activities and will support us to tap into the immense business opportunities as more Belt and Road projects get off the ground. With Saga Italia on our team, we are able to provide a platform to consolidate our project logistics capabilities across the globe.'
Owner and managing director of Saga Italia, Marco Oriolo, added: 'By joining Kerry Logistics our services are leveraged by an extensive network in Asia and Europe. We are looking forward to a successful future as part of the Kerry Logistics team, driving the businesses of our customers through innovative logistics solutions.'
This news 1523 hits received.