IATA fears no-deal Brexit will bring chaos to UK-EU aviation market
THE International Air Transport Association (IATA) has issued a stark warning that the airline industry should prepare for chaos if no trade agreement is struck in the coming weeks for the UK's exit from the European Union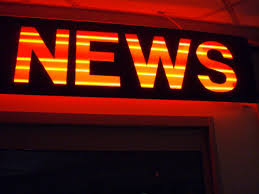 THE International Air Transport Association (IATA) has issued a stark warning that the airline industry should prepare for chaos if no trade agreement is struck in the coming weeks for the UK's exit from the European Union.

In its report published on Brexit, IATA raised concerns over the impact a no-deal Brexit would have on airline landing rights in the UK, pilot licences and the trade of aircraft parts across borders.



'There are loads of technical issues that are absolutely key to ensure efficient, smooth air traffic that are not solved and that should be solved,' IATA chief executive officer Alexandre de Juniac said in a conference call, reported Bloomberg.



The warning comes in the wake of another by the UK government last month that flights may be grounded if the European Union doesn't grant reciprocal approvals to its planes and airlines in the event of a no-deal Brexit before the March 29 divorce. The UK will continue to recognise European Aviation Safety Agency certifications for up to two years after that date.



IATA said it's being left out of negotiations between the UK and European Commission and is calling for advanced notice of any agreements.



'If nothing is done, it will be a nightmare for European and UK airports, for passengers and for us,' Mr De Juniac said. 'Selling tickets that we are not totally sure if we are able to fulfil is starting to get slightly worrisome for us - and that's me trying to be polite!'



The worst-case scenario detailed in IATA's report is 'the unlikely event of a total loss of goodwill between the UK and EU, as well as each of the member states.' In that case, fewer than five per cent of weekly flights operating between the UK and Spain would be allowed and at least 1,000 flights per week between the UK and five countries in the EU would be wiped out.



In the absence of a Brexit deal, there will be no time to negotiate a comprehensive Air Services Agreement between the EU and UK and it is assumed that a 'bare-bones' accord will be implemented to ensure at least a basic level of air connectivity, IATA said. This could contain a wide-range of restrictions on market access and other regulations.


This news 960 hits received.