Dokuz Eylul University conducted risk assessment of ship maneuvers in Aliaga terminals
Dokuz Eylul University Maritime Faculty, Turkey has conducted a study to assess risk level of ship maneuvers in Aliaga terminals using Transas Simulation solutions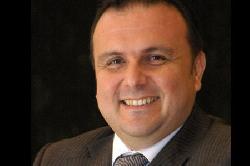 04 September 2010 - 09:46
Dokuz Eylul University Maritime Faculty, Turkey has conducted a study to assess risk level of ship maneuvers in Aliaga terminals using Transas Simulation solutions. The "Project for Enhancement of Safety Culture in Pilotage and Towage Services Organizations" was held under the supervision of Asst. Prof. Dr. Selçuk NAS. Risk level of ship maneuvers in Aliaga terminals in this study was assessed by harbor pilots.
Total Petroleum Terminal, Tupras Crude Oil Terminal, Tupras Petroleum Terminal and Tupras LPG Terminals have been designed using Transas Model Wizard software by Asst. Prof. Dr. Yusuf ZORBA and Asst. Prof. Dr. Selçuk NAS in order to try the dangerous maneuvers in the Aliaga terminals. Also Ege Gaz LNG Terminal model has been designed in close cooperation between Transas and Dokuz Eylul University.
Transas Model Wizard (MW) is a unified suite of tools and utilities, intended to create and modify both Transas marine simulation exercise areas and ship models "in-house". MW has been specifically designed by Transas for organizations that use Marine Simulation environment for research and development purposes.
After designing the Aliaga terminals, maneuvering scenarios were developed in Transas navigational simulator NTPRO 5000. The harbor pilots practiced dangerous and emergency maneuvers on Transas navigational simulator installed at the Maritime Faculty training center of Docuz Eylul University.
Asst. Prof. Dr. Selçuk NAS comments on the project: "As result of the study, pilots had the opportunity to test the high risky and emergency maneuvers. In this manner, they can develop and determine the appropriate measures against the maneuvering threats in the terminals".

This news 13717 hits received.