Delhi urges Kerala and Tamil Nadu to take action to end maritime collisions
FISHERIES Secretaries of the Indian states of Tamil Nadu and Kerala, where the bulk of recent marine collisions between freighters and fishing boats have occurred, met recently with Malini Shankar, India's Director General of Shipping, reports Chennai's Hindu daily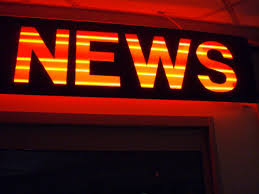 FISHERIES Secretaries of the Indian states of Tamil Nadu and Kerala, where the bulk of recent marine collisions between freighters and fishing boats have occurred, met recently with Malini Shankar, India's
Director General of Shipping
, reports Chennai's Hindu daily.
'These are the two states bearing the brunt of such accidents as the busiest international shipping route lies close to their coasts. Fishing activity is also frenetic in the area,' she said.
Dr Shanker convened a meeting to review the measures being undertaken by both states to prevent mid-sea collisions involving fishing boats in future.
A joint secretary of the
Ministry of Agriculture
, under which functions the
Department of Fisheries
, also took part in the meeting.
'Now, it is up to the states to modify their local marine rules, ensuring that there is life-saving gear on board and that the boats follow the guidelines and put on lights on the vessel and on the nets at night,' she said.
'Fishermen safety, equipping them with communication tools, and tracking of the vessels in case of an eventuality are the focus areas,' Dr. Shankar said.
'Most of the recent collisions happened between 3 and 6am So, we need to find out a way to alert the fishers and keep them awake in that hour while at sea.
There are cases of labourers from non-coastal states working on fishing boats. Some of them do not even swim. We are also seeing if some kind of orientation training can be given to them,' she said.
This news 4257 hits received.