Chaotic congestion at Lagos diverts CMA CGM cargo to Congolese feeders
FRENCH shipping giant CMA CGM says Nigerian terminals at Lagos have become so chaotic that cargo bound there is being diverted to the Congolese Port of Pointe Noire, now described as a 'hub' serving Nigeria's Onne, Apapa and TinCan terminals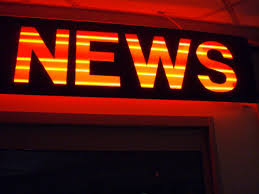 FRENCH shipping giant CMA CGM says Nigerian terminals at Lagos have become so chaotic that cargo bound there is being diverted to the Congolese Port of Pointe Noire, now described as a 'hub' serving Nigeria's Onne, Apapa and TinCan terminals.

From Pointe Noire, cargo will be transferred to feeders that will convey it to Lagos Terminals and to other port in West Africa.



According to Dutch research house Dynanmar, the Togolese Port of Lome has trumped Lagos as the main container hub in West Africa.



CMA CGM issued a customer advisory about the 'challenging operational environment and situation in Nigeria' to tell shippers of the disposition of ships and cargo in that part of the world.



Providing an update of its WAX 3 and MIDAS 1 services serving respectively the Asia to Nigeria route and India subcontinent Middle East Gulf to Nigeria routes, it said:.



Effective m/v 4,500-TEU Safmarine Chacahi voy 08W1RW1MA WAX 3 serves two ports in Nigeria: Apapa and Onne on direct and weekly basis from Asia.



TinCan continues to be promoted. It is routed through Pointe Noire WB in relay on MIDAS 1 service.



This provides a port coverage of Xiamen, Shanghai, Ningbo, Nansha, Singapore, Tanjung Pelepas, Walvis Bay, Pointe Noire (hub for Tincan), Apapa, Onne, Pointe Noire, Tanjung, Pelepas aand back to Xiamen.



Effective m/v, 4,800-TEU Hammonia America voy. 0MS1NW1MA MIDAS 1 serves TinCan Lagos on direct and weekly basis from Indian subcontinent Middle East Gulf.



Cargo bound to Apapa will be routed in relay through Pointe Noire on WAX 3 service. To Onne, there is no change to the present routing, it is loaded on Onne feeder service MIDAS 1 port coverage: Jebel Ali, Khorfakkan, Mundra, Nhava Sheva, Colombo, Durban, Pointe Noire (hub for Apapa), TinCan, Cotonou, Tema, Port Elizabeth, Durban and back to Jebel Ali.


This news 853 hits received.