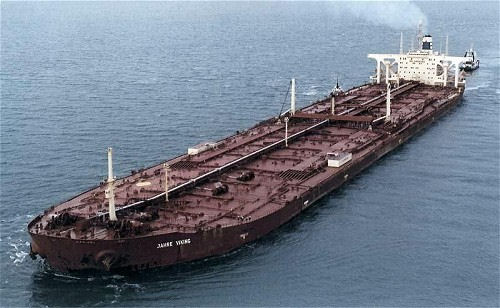 An excess of supertankers competing for Persian Gulf crude oil stayed unchanged as demand for vessels slowed. There are 10 percent more very large crude carriers, or VLCCs, for hire over the next 30 days than there are cargoes, according to the median estimate of seven shipbrokers and owners surveyed by Bloomberg News today. That's the same as the excess on Dec. 21.
Vessel demand has slowed this week compared with last week and charter rates will probably be "flat to easing off" Imarex Asia Pte, a unit of Oslo-based freight derivatives broker Imarex ASA, said in an e-mailed report today.
Rental income from shipping Saudi Arabian crude to Japan averaged $32,006 a day this year, according to the London-based Baltic Exchange. In 2009 it averaged $23,130 a day.