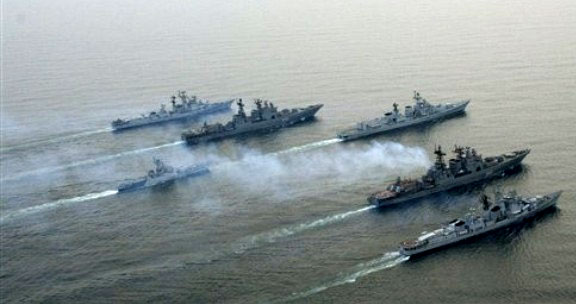 THE re-flagged 264-TEU Alaed, now under Russian registry, has carried arms for Syria, which has left Murmansk and been heading south along the Norwegian coast escorted by six Russian warships also bound for Syria.

The Alaed was forced to return to Roslyakovo, a cargo port south of the Russian Navy's Northern Fleet base in Severomorsk after the UK insurer The Standard Club withdrew cover for the ship flying the Curacao flag.

With a cargo of weapons, the ship risked breaching a European Union arms embargo against Syria. As a non-EU member, Russia is not bound by European conventions, though may be challenged in EU waters through which the flotilla may travel.

Under a Russian flag, the Alaed has continued its journey under insurance cover acquired in Russia to its end destination is Tartus, Syria. The Norwegian Navy, which is monitoring the Alaed's progress, reported Friday that the Russian armed flotilla maintained a distance of 25 nautical miles from the ship, adding that it was standard practice for Russian warships to escort for military cargo to Middle Eastern destinations.

The Russian owners, FEMCO, decided to re-route the Alaed to Roslyakovo, and re-flag the vessel, came in response to information passed from the British Foreign Office to The Standard Club advising the insurer of the ship's sanction-breaching cargo. FEMCO initially denied that the ship was carrying weapons, but confirmed that the bulk of the Alaed's cargo was military materiel.