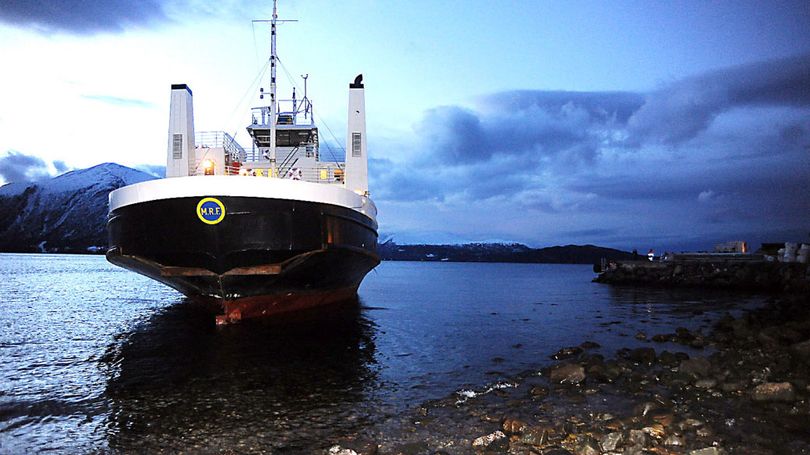 The "Kvernes" ran aground off Hundeidvik on Dec 13, 2011, at 3.30 p.m. The ferry had departed from Festøya 10 minutes ago and got stuck about 200 meters from the dock.

Attempts to get the ship free had to be abandoned. The crew tried to get the stern higher by moving the cars on board to the aftm but it did not work. There were seven vehicles and seven passengers on board and a crew of four.

The crew will be routinely blood sampled by the police which was alarmed short past 5 p.m. The passengers wre equipped with life jackets and evacuated to shore by a boat. The ferry service was canceled until further notice. Fjord 1 was trying to bring in a replacement ferry in the morning of Dec 14. An attemt to refloat the "Kvernes" was to take place with the high tide between 9 and 11 p.m.